Lake Allatoona Fishing Report (10-03-12)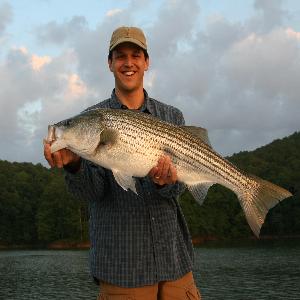 Robert Eidson's Lake Allatoona Fishing Guide Report is provided by First Bite Guide Service of Lake Allatoona.  When you're ready to catch stripers and hybrids, contact Robert at 770-827-6282 or by e-mail at [email protected]
Line-Sides bite is Slow.
Lake Allatoona is starting to turn over.  The fish are scattered from one end of the lake to the other, including the rivers.  These fish are on the move and are hard to stay on top of even when you do find them.
Then you throw in the full moon this past Saturday and the 3 plus inches of rain we've had and it makes fishing twice as tough as a normal turnover.
If you're heading out this week be sure to take your Umbrella Rigs.  The trolling bite isn't much better than the live bait bite, but it will catch you a few fish this time of year.
I think we are getting just days away from a good bite.  The water temperature is in the middle 70s.
Good things are just around the corner.
Give me a call at 770 827-6282 or book your trip online at First Bite Guide Service.