GA DNR's Test Results of Potentially Harmful Algae
This report was delivered to the U.S. Army Corps Engineers Mobile District Office at Allatoona Lake on August 14, 2019 by Georgia's Department of Environmental Protection Division about test results regarding potentially harmful algae blooms.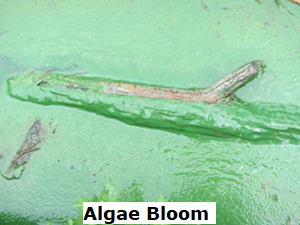 Under its state and federal authorities to protect Georgia's water resources, GA EPD dispatched an environmental testing team to Lake Allatoona, Monday, August 12, 2019.
The EPD team collected water samples for algal testing, following social media reports over the previous weekend, expressing concern about possible harmful algal presence.
The USACE statement said, "The public's safety is a top priority for the U.S. Army Corps of Engineers. USACE Mobile District encourages the public recreating at Allatoona Lake, and any other Corps recreation sites, to follow the guidance provided by GA EPD. Members of the public should quickly report to Corps personnel any sightings of Corps waters suspected as being potentially harmful. USACE will immediately alert GA EPD of any suspected sightings."
The Georgia Environmental Protection Division (EPD) has received test results from water samples taken from Lake Allatoona, and they indicate levels of toxic blue green algae are within the safe range.

EPD suspects an algae bloom may have occurred this past weekend and that the samples were collected after the bloom began to dissipate.
EPD recommends that people and pets avoid going into lakes or ponds that appear bright green or the color of pea soup.
Natural Resources Program Manager Amy Cobb said, "We appreciate the quick response and support of the GA EPD Team, our state of Georgia partner who has the responsibility for water quality at our Georgia Corps Lakes.  We ask the public to use caution at all our Corps Lake properties."
Learn more about risks and precautions regarding harmful algal blooms by visiting GA EPD's website,  https://epd.georgia.gov/harmful-algal-blooms, or calling GA EPD at 1-888-373-5947.