Lake Allatoona Hunting Information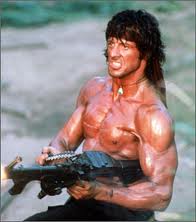 The time to go deer hunting with firearms (a.k.a. Bambi blasting) is almost here.
You can't just grab a gun, park on a dirt road and open fire on whatever moves.  There are rules here, Rambo.  Enforced by Rangers with penalties that you'd be wise to avoid.
We've loaded all the ammo you'll need in our online magazine.  Rifle through it all and pull the trigger on whatever looks good in your sights.  We didn't muzzle any of the barrel full of information because we know you can handle it all.
Look at these bullets for what we're aiming at:
GA Hunting Regulations
GA Hunting License Information
GA Hunting Maps
Lake Allatoona Hunting Maps (Region 1)
Primitive Weapons Safety Checklist
Turn In Poachers
Waterfowl Regulations
Learn the rules … then take your best shot.