Acworth's Love the Lake Festival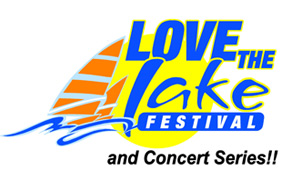 The 2012 Love the Lake Festival in Acworth promises to be the best ever!
The theme is: GO FOR THE GOLD: Celebrating the Olympics.
It all starts at 9:30 AM on Saturday, September 1st with the Lake Festival Parade down Main Street.  There's serious prize money for floats that reflect this year's theme — First Place: $275; Second Place: $150; and, $75 for Third Place.
The parade begins at Acworth First Baptist Church, turns south on Main St. and ends at Lake Acworth's Cauble Park, where all the fun takes place.
The City of Acworth and the Acworth Business Association have lined up 150 arts & crafts vendors to help you trade your meager dollars for priceless treasures.
The delicious food, games, kids zone and family fun will include water ski demonstrations, two stages for musical entertainment and much, much more.
Don't let summer fizzle away.  Bring the family to the Love the Lake Festival for a memorable day at the beach.
Details
Where: Cauble Park, near downtown Acworth, GA
Directions: Take I-75 to Exit #277, Highway 92.  Go west onto Cowan Road.  Turn right onto Main Street.
Shuttle Stops will be available throughout Downtown Acworth!
When: Saturday, September 1, 2012 from 9:30 AM until 6 PM and Sunday from Noon until 6 PM.
Information: Call the Parks and Recreation office at 770-917-1234.