Helicopter Rides Benefit Marietta Museum of History Aviation Wing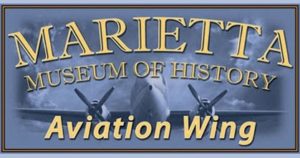 Everybody in Marietta has seen the Big Chicken while stuck in traffic, but have you ever seen it while zipping through the skies in a helicopter?
Didn't think so.
That can change on Saturday, January 4, 2014.
Imagine yourself — along with a few friends and loved ones — on your own magic carpet looking down on the Marietta Square, the Big Chicken, Lake Allatoona, Dobbins Air Reserve Base and Kennesaw Mountain!
What a cool way to pop The Big Question!
Please Note:  We think parachutes are provided but we're not sure.
Blue Ridge Helicopters will be selling rides at the Marietta Museum of History Aviation Wing off Atlanta Road at South Cobb Drive on Saturday, January 4, 2014.  Nothing you have planned for that day could possibly be as cool as a helicopter ride.
Helicopter rides will be offered, weather permitting, from 10 AM until 3 PM.  Rides are $40 per person (cash only) for a six-to-eight minute flight covering about a seven-mile round trip over Marietta.
Up to three people at a time can ride in the helicopter, depending on weight restrictions.  There are no age restrictions, but due to safety reasons no one weighing over 270 pounds can be accommodated.
Reservations are not available, so all rides are on a first-come, first-served basis. 
Wait times normally do not exceed 30-45 minutes, so you can look at the majority of former military and other aircraft on display at the museum while waiting for your time to ride.
A portion of the proceeds benefit the Marietta Museum of History Aviation Wing.
Please Note:  Spreading good cheer by dropping turkeys from the helicopter will no longer be allowed.  Sorry.