Free Riding, Rentals and Instruction at Terminus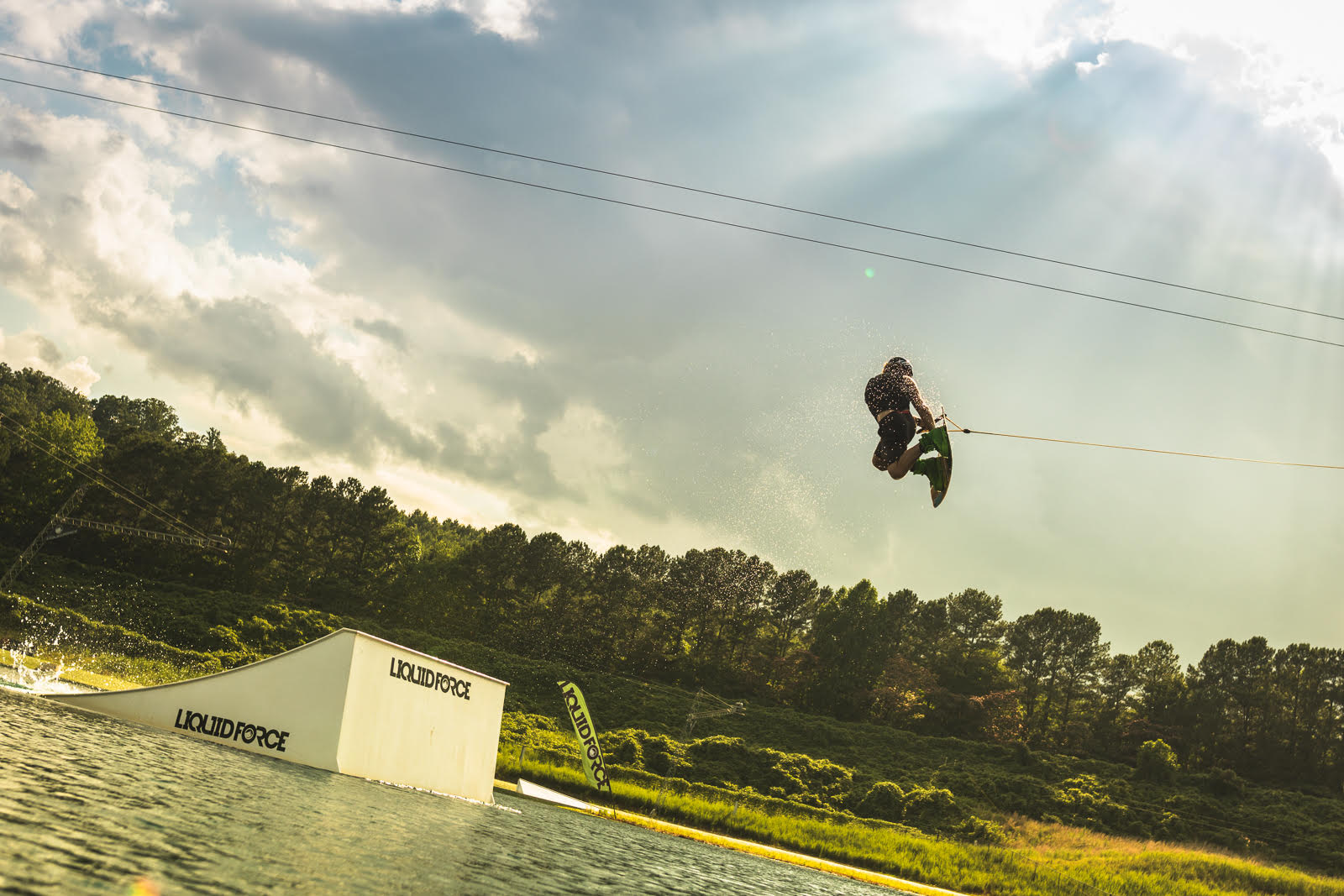 Mark your calendars and save the date.  Terminus Wake Park in Cartersville is partnering with Liquid Force and will host a Free For All Day on Saturday, April 29th.  There'll be free riding, free rentals, free demos and free instruction.  Wahoo – it's going to be a smashing good time!
Terminus is one stop of 10 cable park events and 30 boat events on Liquid Force's 2017 Free 4 All tour.  The tour kicked off on April 8th at Revolution Cable Park in North Fort Myers, Florida.  On April 29th, the Free 4 All tour will be at Allatoona's own Terminus Wake Park.
If you haven't visited Terminus yet, this is a great time to get on over.  Tell your friends, bring your family, and enjoy this totally free day of wakeboarding.  You definitely don't want to miss out on this great, free day of fun!
About Terminus
Terminus Wake Park is a privately run water sports complex, just next to Lake Allatoona.  Their focus is to grow the sport of wakeboarding through the local community.  By creating an atmosphere of excitement, encouragement, and adventure as they share their passion of water sports, customers come back time after time.
Address: 171 LakePoint Parkway, Cartersville, GA 30121
Phone:  470-315-0155
Website:  http://terminuswakepark.com/
Free 4 All Day at Terminus
The event begins at 10am with the Beginner Only Blowout (First Timers First) from 10am – noon.  Then, from noon-4pm it's Free For All (Open Season).  Throughout the day, the Liquid Force and Terminus teams will be giving tips, signing autographs and spreading the stoke.
Date:  Saturday, April 29, 2017
Time:  10am start
Location:  Terminus at 171 LakePoint Parkway, Cartersville, GA 30121
Athletes:  Daniel Grant, Bob Soven, Nico von Lerchenfeld