"Water Czar" to Speak at Greater North Fulton Chamber Event
The Greater North Fulton Chamber of Commerce has announced that Mike Garrett, Georgia Power CEO and Governor Perdue's "water czar," will speak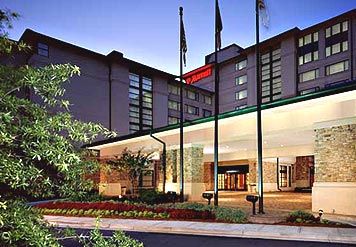 at the Chamber's Eggs & Enterprise Breakfast September 22 at the Alpharetta Marriott. The breakfast begins at 7:30am.
Perdue has selected Garrett to handle the negotiations involving the water disputes between Georgia, Alabama and Florida. Garrett will lead a group of 130 Georgia businesses and government and political officials in the state's efforts to resolve the disputes and reach an agreement between all parties. The group will focus its work on the issues surrounding the waters of Lake Allatoona and Lake Lanier.
Visit www.gnfcc.com to register for the breakfast.
Time and Place:
Tuesday, September 22 at 7:30am
Alpharetta Marriott
5750 Windward Parkway
Alpharetta