Horizon Kickball League Registration in Acworth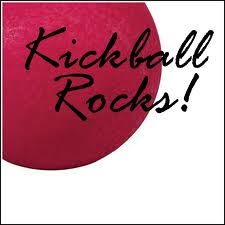 Everybody deserves to have summer fun!  The good folks who run the Acworth Parks and Recreation Horizon Kickball League know that as well as anyone.
Parents of children with developmental and physical disabilities are invited to sign up now for kickball games to be played at Horizon Field, located at 4000 S. Main St. in Acworth.
The fun begins on June 26th and runs until August 2, 2012.
You must register by Friday, June 8, 2012.  The cost is $15.00 per child.
Sorry, but if you register after June 8th, we cannot guarantee your requested jersey size or placement on specific teams your child might have played for in the past.
Games will be held on Tuesday evenings at 6:00 PM & 7:00 PM for athletes 5-12 years old.
Athletes 13 and older will play on Thursday evenings at 6:00 PM and 7:00 PM.
For additional information — including requesting financial assistance —   please call Lauren Ham at 770-917-1234 or e-mail [email protected].
Come have a ball at Horizon Kickball!