Acworth's Farmer's Market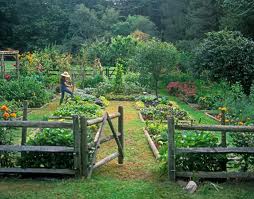 Your kids don't believe you can put a seed in the ground and get a tomato, right?
The closest they've ever come to a garden is Publix, right?
And they do NOT want to know how veggies are fertilized.
We feel your pain.
Here's the solution:
•  Unplug your kids.
•  Shout, "ROAD TRIP!" and
•  Drive to the Farmer's Market in Historic Downtown Acworth on the lovely shores of lovely Lake Allatoona.
The Farmer's Market thrives in the upper parking lot on Main Street every Friday morning from 7 AM until 11 AM, through Friday, October 26th.
A good hunk of bread used to be a decent meal.  Still is … when you choose from the many home-baked breads and pies at Acworth's Farmer's Market.  They even have tomatoes that don't require a sharp knife to saw through the pesticide-reinforced skin.
I know it's hard to fathom … but your family might even learn to <dare we say it?> LIKE fruits and vegetables or <gasp> try gardening!
Yes, it's happened before.  Honest.  After a few visits with the farmers and growers of these natural treats, your kids might want to forego sneakers that cost their weight in platinum and pricey designer outfits for a straw hat and overalls.
Or not.
Seriously.  The only thing you have to lose by taking the family for the farm-fresh harvest at the Farmer's Market is excess weight.
Be sure to arrive early for the best selection.
The Acworth Farmer's Market is proudly sponsored by the Acworth Downtown Development Authority.
If you are interested in more information on being a vendor or just have questions about the market, please call 770-974-3112.