Dahlonega's Appalachian Trail Fest: March 16-18th
Dahlonega, GA is the Southern Gateway to the Appalachian Trail.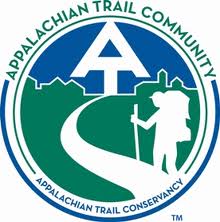 You're invited to visit Dahlonega for the celebration of the town's latest claim to fame: being named an official Appalachian Trail Community by the Appalachian Trail Conservancy.
Dahlonega's Trail Fest officially begins Friday, March 18, but the great times start Thursday evening as the Dahlonega Gold Museum presents "Hiking & History on the Appalachian Trail" from 5:30-7:00 pm (admission ranges from $3.50-$6.00).
Assorted festivities include a Mountain Dance on Saturday night.  Don't miss the guided overnight backpack trip for beginners — motto: "Almost everyone survives!"  (Sorry, but you'll need permission to send your mother-in-law on the camping trip.)
Kiss winter goodbye at the Dahlonega Trail Fest!
Information