Lake Allatoona's Finest Attractions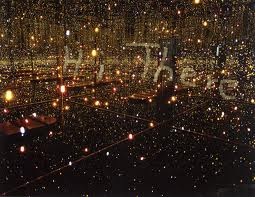 Lake Allatoona is more than a lake!
But even if you-know-who cannot muster the effort not to be grumpy at such a beautiful place, there's more to do nearby than merely fishing, swimming, camping, boating, flying a kite, walking in the woods, picnicking, relaxing, hiking, finding cool bugs and/or bunnies in clouds, dancing squirrels, fireflies that flash secret messages late at night, and other teenagers trying to act all cool.
Not by a long shot, bucko!
There are museums too!
No!  Not boring ones.  There's a museum dedicated to cowboys!  Another has all kinds of cool science stuff — like visits from astronauts and planetarium shows that rock.  Oh, yeah!  They have lots of radical rocks too.
The New Echota Historic Site is where the Trail of Tears began for Native Americans many years ago … and where the trail of tears of bored kids ends.  If they don't like the restored buildings and exhibits, they'll love the beaver pond.
The first step to enjoying the outdoors?  Unplug.  Remove all the batteries from your life-numbing gizmos and collect your charging cords.  Then, mail them to your home address for safe keeping.
After a period of withdrawal, the outdoors will be far more interesting than anything on Facebook or YouTube.