GA State Parks Are Dog Friendly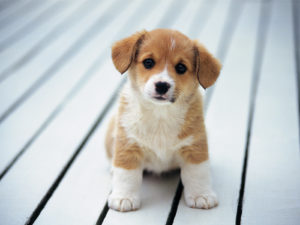 You're welcome to go for a walk — or go camping — with your dog in one of Georgia's state parks this summer.
That way you'll both get some exercise and have fun outdoors … in addition to having quality time together.
What could be more fun to Fido than camping in the woods?  More than 40 Georgia State Parks have campgrounds that welcome dogs.  Pets must be leashed (6 feet or shorter) and accompanied by their owner at all times.
Park campgrounds offer hot showers, laundry facilities, and water/electric hookups.  A few offer sewage hookups as well.  Some good locations are:
Fort Mountain State Park near Chatsworth
Mistletoe State Park on Clarks Hill Lake
Reed Bingham State Park in Adel and
Skidaway Island State Park near Savannah.
If Fluffy prefers more creature comforts, bring him/her along for a cabin getaway.
More than 30 state parks rent dog-friendly cabins with fully equipped kitchens and great views.  A $45 fee per dog (limit two) is required.  The number of dog-friendly cabins is limited and they usually book up quickly, so advance reservations are highly recommended.
Check out:
Cloudland Canyon State Park near Dalton
Seminole State Park on Lake Seminole
Magnolia Springs State Park in Millen
or Crooked River State Park in St. Marys.
Hiking (and Sniffing) Trails
Nearly every Georgia State Park has walking trails which welcome dogs, with a few exceptions at Tallulah Gorge and Panola Mountain state parks.
For their own safety, as well as the safety of wild animals and other park guests, dogs must be leashed at all times.  People are usually surprised to learn that dogs sometimes become lost or injured after chasing squirrels or deer.
Want to meet other dog lovers?  Join Sweetwater Creek State Park near Atlanta or F.D. Roosevelt State Park in Pine Mountain for occasional Ranger-led dog walks.
Free Dog Walks – Pets RXercise
Dogs need exercise just as much as people do, so that's why Georgia's State Parks partnered with the Georgia Veterinary Medical Association to encourage dog walking.  Vets can give a "prescription" for a healthy walk, which is redeemable for a $5 parking pass.
Trails range from easy to challenging – and everything in between.  Less active dogs might start out at Kolomoki Mounds State Park near Blakely or Laura Walker State Park in Waycross.  Long-distance hikers might prefer trails at Black Rock Mountain State Park near Clayton or Victoria Bryant State Park near Lavonia.
About Georgia's State Parks
Georgia's State Parks and Historic Sites are operated by the Department of Natural Resources and offer pristine natural beauty from coastal marshes and midland swamps to piedmont plains and breathtaking mountains.