DNR Law Enforcement Report (2-23-13)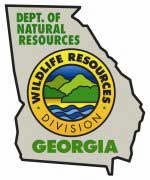 Rangers from the Wildlife Resource Division of the Department of Natural Resources enforce laws that keep us safe and protected.
Their latest Law Enforcement Report provides interesting details what they do on our behalf:
Multi-state and federal investigation, arrests in illegal bear hunting case, Operation Something Bruin – White County, Rabun County
19 Officers certified as advanced ATV operators in DNR's first Advanced/Tactical ATV Training Course
Violation citations – several counties
The Law Enforcement Section of Wildlife Resources Division protects Georgia's wildlife populations by enforcing laws, rules and regulations pertaining to game and nongame animals, threatened and endangered plants and animals, exotic animals, boating safety, litter and waste control, and other natural resource issues.
In addition, conservation rangers:
administer the state's hunter education and boating safety programs;
investigate violations of wildlife laws as well as hunting and boating incidents; and
conduct classes and programs to educate citizens about wildlife laws and safety practices.