DNR Law Enforcement Report (3-9-13)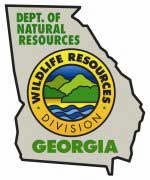 Rangers with the Wildlife Resources Division of Georgia's Department of Natural Resources investigate violations of wildlife laws and hunting and boating incidents.  They also administer the state's hunter education and boating safety programs.  Every week they release a Law Enforcement Report.
Here are some recent highlights:
Hunting deer out of season – Cobb County
Possession of untagged oysters – Chatham County
Violation citations – several counties
Sorry, we have no further details on the Case of the Untagged Oysters or the slippery perps involved.
The Wildlife Resource Division protects Georgia's wildlife by enforcing laws, rules and regulations pertaining to:
game and nongame animals
threatened and endangered plants and animals
exotic animals
boating safety
litter and waste control
and other natural resource issues.
We appreciate their efforts to keep the wild outdoors as tame as possible.