Sign-In Online for WMA Hunting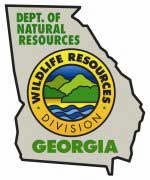 The smart folks at the Wildlife Resources Division of our Department of Natural Resources have a cool new trick for hunting on Georgia's roughly 100 Wildlife Management Areas (WMA).
Hunters can now sign-in online before heading out to WMA sign-in hunts, just in time for turkey season.
Use of the system is only permissible for hunters participating in WMA sign-in hunts.  All quota and check-in hunts are excluded.  In addition, the Wildlife Resources Division will continue to offer paper sign-in sheets at WMAs.  Hunters will only need to sign-in online or at the WMA (not both).
Wildlife Resources Division Director Dan Forster says, "The WMA system gives resident hunters access to nearly 1 million acres of prime hunting land for just $19 a year, and every Georgian lives within an hour of a WMA.  The online sign-in system creates an even more convenient experience for hunters already participating in WMA sign-in hunts, and we hope it entices more sportsmen to take advantage of the great hunting opportunities available on these lands."
A WMA license is required for any person 16 years or older who does not possess a valid honorary, sportsman or lifetime license when hunting on a WMA or public fishing area.  In addition, a valid hunting license and a big game license are required to hunt wild turkey, deer and bear.
If a turkey, deer or bear is harvested during a WMA sign-in hunt, hunters are required to sign-out their harvested game at the check station/kiosk on the day of the harvest.
Hunting is going hi-tech, but not shooting yourself in the foot is all up to you.  Be careful out there.  Treat all firearms as if they were loaded.  Treat fellow hunters as if they were loaded too.