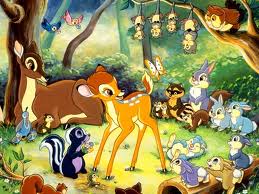 Trigger finger getting itchy, Bubba?
Before you lock & load and head out to blast Bambi, you'll need to complete an online quota application with the DNR's Wildlife Resources Division.
The deadline to file your application is "before midnight, September 1st."  Which, in my world, means the deadline is 11:59 PM on August 31st.
Deer quota opportunities include hunts on wildlife management areas around Lake Allatoona and state park lands, dog-deer hunting and adult/child hunting opportunities.
"Sportsmen and women drawn for a quota hunt can look forward to participating in excellent hunts," said John Bowers, chief of the Game Management Section.  "Quota hunt locations and dates are specifically selected to provide one of the best hunting experiences you can have, and we are certain that this year is no exception."
How to Apply
Visit the website www.georgiawildlife.com/hunting/quota.
Create a quota hunt account if you do not have one.
Make sure that you enter your Social Security Number correctly when creating an account.  This ensures the transfer of any priority points from previous seasons to the new account.
Keep your email address current and correct to receive quota updates, application submission confirmations and notices about quota hunts.