Hot Stuff at Tellus Science Museum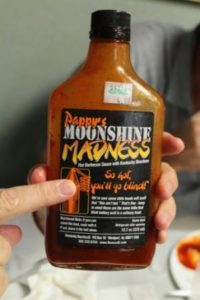 Tellus Science Museum in Cartersville invites you to have a hot time with them at 12:15 PM on Wednesday, August 28th for Lunch and Learn.
This month's lesson in how science can be fun is all about hot stuff.
If you've pondered that burning question: "What makes peppers hot?" you'll love Lunch and Learn.
Tellus' own Joe Schulman will share the secrets of hot peppers and what's known as the Scoville Scale.
Joe will also teach you how to cool off your tongue if you bite into something too hot for your taste.  Plus, get a few recipes that will light up your next meal.
Lunch and Learn takes place the fourth Wednesday of every month at Tellus.  It's free for Members and is included in the admission price for non-members.  No outside food is allowed, but everyone is welcome to bring in food from the Tellus Café.
Presentations are recommended for ages eight and older.