Enroll Now for Camp Acworth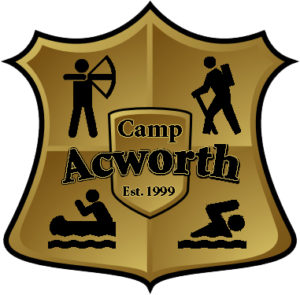 Parents want their children to be safe.  All the time. Everywhere.  When they think about sending their kids off to camp, it's easy for them to worry about whether their little darlings will be in a safe environment.  The folks at Camp Acworth understand.
Camp Acworth is a popular summer day camp that provides a safe and active place for kids to enjoy their summer and for parents to relax while the kids play.
Advanced registration is encouraged!  Only a limited number of spots are available and they go fast.  You snooze, you lose.
Seriously.  Register today.
Activities for campers range from team sports and other outdoor activities — such as swimming, canoeing, hiking and archery — to arts and crafts.  As all moms and dads know, kids have the most fun just being with other kids and making new friends at Camp Acworth.
Each week the happy campers take a field trip to exciting places like Stars and Strikes, the Georgia Aquarium, and the World of Coke.
Surprise guests will visit Camp Acworth and teach kids a variety of subjects, ranging from public safety to performing arts, every week.
Camp Acworth gives kids fun days and gives parents peace of mind.
Registration Prices 
The Camp Acworth prices shown below are

per week

.
The cost of camp includes a $25 deposit to hold your spot each week.
New this year: There will not be an extra charge for Extended Hours. We have built that cost into the weekly camp fee.
All campers will have the option of being dropped off as early as 7:30 a.m. and picked up as late as 5:30 p.m. Anyone picked up after 5:30 p.m. will be required to pay a late fee. Daily camp activities will not begin until 9:00 a.m. and will conclude at 4:00 p.m.
Please Note: One week paid in full will be required at the time of registration, plus a $25.00 non-refundable/non-transferable deposit for each week that you would like to reserve a spot for your child.
City of Acworth Residents: $105.00 per week
Non-City of Acworth Residents: $125.00 per week