The Great Lake Allatoona Clean-Up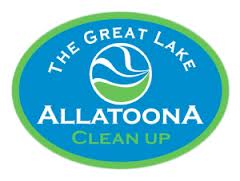 We're thankful for Dean Bourne and more than 4,200 other volunteers who will gather together on Saturday, September 22, 2012, for the 27th Annual Great Lake Allatoona Clean-Up, sponsored by the Lake Allatoona Association.
Mr. Bourne is one of the leaders of this event that removes literally tons of trash — tires, plastic bottles, Styrofoam, glass bottles, tin cans and just plain junk — from more than 250 miles of Lake Allatoona's shores.
The clean-up begins on Saturday at 9 AM and lasts until about noon.  Afterward, volunteers are welcome to attend a free picnic at Riverside Day Use Area on Allatoona Dam Road from 12 PM until 2:30 PM or so.
Volunteers are encouraged to register in advance.  That way, organizers will know which of the 38 public and 24 private areas would be most convenient for you and your group.
Garbage bags are provided for this worthy opportunity to give back to our community.  Patches are also available to scouts and others who are interested.
Although the bulk of the work is done on Saturday morning, Mr. Bourne told us there is a 34-person crew that collects all the garbage bags filled by volunteers.  That effort takes an additional three days.
Saying you love Lake Allatoona is easy.  Put your love into action.  Register now for the Great Lake Allatoona Clean-Up.
Details
Call Dean Bourne for information: 770-367-9898