Acworth's Summer Sport Camp Schedule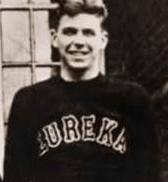 Ronald Reagan was a cheerleader at Eureka College, located near a town called "Normal" in Illinois.
Afterward, Ronald Reagan was a famous movie star.  Then, governor of California.  Finally, he became one of America's greatest presidents!
Was it all because he was a cheerleader?  Probably, but we'll never know for sure.
Do you want your kids to be future governors of Georgia?  Presidents of the United States of America?  Famous (rich) movie stars who buy their parents nice homes on Lake Allatoona?  Well, here's your chance!
Enroll them in Acworth's Parks and Recreation Department (APRD) cheerleader camp!
Their seasoned instructors offer a fun, productive, and affordable camp for youth of all ages.  APRD has hosted these sports camps for nearly a decade.  They are dedicated to developing and nurturing young athletes from all backgrounds.
2012 APRD Summer Sports Camp Schedule:
Speed & Agility Camp:  July 9 thru July 13.  Ages 7 – 16
Baseball Camp:  July 23 thru 25.  Ages 6 – 13
Little Kids Football Camp:  July 18 thru 20.  Ages 5 – 7
Cheerleading Camp:  July 21.  Ages 5 – 12
Big Kids Football Camp:  July 16 thru 20.  Ages 8 – 14
Registration
Visit APRD at 4762 Logan Road, Acworth, GA 30101.
Call APRD at 770-917-1234.