Junior Ranger Camps at Red Top Mountain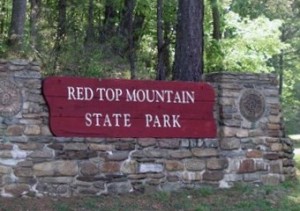 Imagine being a kid and having someone love you so much that they'd pay to send you to Junior Ranger Day Camp?
Three days of adventure, live animals, hiking, games and new friends are in store for a few blessed children.
All the planned and supervised activities — games, crafts & all kinds of fun — are geared toward earning one of three Junior Ranger badges.
Red Top Mountain State Park offers two camps this year with Ranger Marcus:
one for kids ages 6-8 and
one for kids ages 9-12.
Activities for each camp will vary and are age appropriate.  Space is limited.  There is, however, no limit to the fun your kids could have at Junior Ranger Camp
Junior Ranger Day Camp Dates
Tuesday-Thursday, June 4-6, 2013 (Camp #1)
Tuesday-Thursday, June 11-13, 2013 (Camp #2)
Time:  9:00 am – 2:00 pm
Location
Red Top Mountain State Park
50 Lodge Road SE
Cartersville, GA 30121
Cost
Contact Information
Phone: 770-975-0055