Take "America's Boating Course" on 8-17-13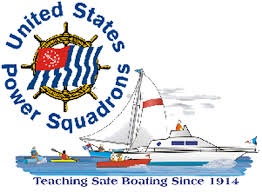 The U.S. Army Corps of Engineers and Georgia's Department of Natural Resources (DNR) have teamed up with the Atlanta Sail and Power Squadron to offer America's Boating Course (ABC) at Lake Allatoona.
This basic boating information and instruction has been approved by the US Coast Guard.
The cost for the class is $35 per person.  Families may share a single text for $15 per extra family member.
The next America's Boating Course on Lake Allatoona will be held:
Saturday, August 17th
8:30 AM – 5:00 PM
Army Corps of Engineers' office: 1138 GA Highway Spur 20, Cartersville, GA 30121.
America's Boating Course is a basic boater safety program offered in two formats: an intensive all-day class or on consecutive Monday  nights.  Following the final section, the closed-book exam — required for NASBLA certification — will be offered.
Learn the Basics of Boating
Boat Handling – Docking and Trailering
Safety Equipment and Procedures
Navigation Basics – Rules of the Road
Boat Types and Terminology
Contact
Leave a phone message by calling 770-734-6412.