GeoCamp: GA's New Frequent Camper Program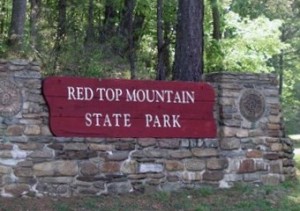 Tent camping in Georgia's State Parks is inexpensive, restful and exhilarating.  Now, with the new GeoCamp program, sleeping outside hasn't been this cheap since cowboys made their homes where the buffalos roamed and the skies were not cloudy all day.
This new "loyalty program" allows GeoCamp club members to earn every tenth night of camping for free.  Membership in the program is also free!
GeoCamp is open to tent campers only, but they have a separate loyalty club for RV and camper owners.
Thirty-eight state parks in Georgia are part of GeoCamp, including:
Unicoi near Helen
Red Top Mountain on Lake Allatoona
Skidaway Island outside Savannah
and Reed Bingham in Adel.
All campgrounds feature hot showers, laundry facilities, grills, picnic tables and space for campfires.  Other tent campsites allow guests to choose their amenities, such as water and electric hookups right at the site.  More remote "walk-in" sites afford extra privacy and actually come close to what zealots call "roughing it."  Please ask about the No Bug Guarantee (some restrictions apply).
Nightly rates average around $15 for primitive sites to $25 for hookup sites.
State Park Director Becky Kelley says, "Our new GeoCamp program is a way to thank tent campers who are such great supporters of Georgia's state parks.  We want to recognize them for their loyalty and to let them know we value their business.  We also want to spotlight how tent camping can be an affordable way for families to spend spring break and summer vacation."
Campers can pick up free membership cards from state park offices.   You will have as long as you'd like to stay nine nights before you earn the tenth night free.
Vacationing in Georgia's state parks allows outdoor enthusiasts to enjoy fishing, hiking, biking, disc golf, geocaching and beautiful scenery right outside their door.  Most parks offer animal programs, guided nature walks, battle re-enactments, kids crafts, outdoor concerts and many other events throughout the year.
For those who prefer a soft bed (rather than sleeping in smelly bags on rocky ground where actual animals have trod), parks also rent cabins, yurts, lodge rooms and group facilities.
To learn more, visit GeorgiaStateParks.org/geo-camp or call 1-800-864-7275.