Whoa, Silver!!! Cars Can't Swim in Lake Allatoona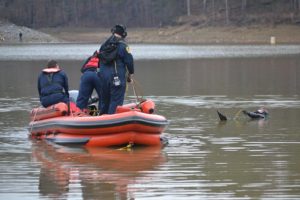 I'm not the kind of guy to laugh at another person's mistakes.
OK.  That's a lie.  But I am the kind of guy who only laughs at funny mistakes people make.
Thankfully, no one was hurt when a silver Dodge Charger rolled into Lake Allatoona recently at a ramp off of Kellogg Creek Road.
Cherokee County Fire and Emergency Services responded after an emergency 911 call reported the Charger was sinking after unwisely charging into the lake.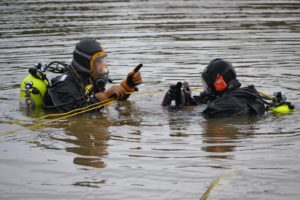 The owner of the vehicle, however, said no one was in the car.
The Cherokee County Dive Team returned to the scene the next morning, after searching for 90 minutes the previous day.  The elusive prey was found — underwater — after a few more hours.
How far can a Dodge Charger roll into Lake Allatoona?
Would you believe 200 feet?
Divers strapped the car to a tow truck and yanked the car from the lake by early afternoon.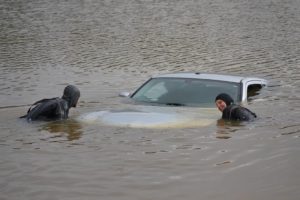 The incident is being investigated by the Cherokee County Sheriff's Department, but the owner of the car — and the car itself — have suffered enough.