News From & About Marietta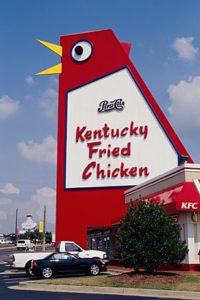 There's a lot more to Marietta than the Big Chicken.
The town's official website has this to say about Marietta:
"Marietta is 15 miles northwest of Atlanta and the Cobb County seat. At 23 square miles, Marietta is one of Georgia's most populous cities, with 56,579 residents calling the city home.
"The National Civic League judged Marietta one of the 10 best communities in the nation as a 2006 All-America City, the oldest and most-respected community recognition award in the country. CNNMoney.com named Marietta one of the top 25 places in the United States to retire in 2011."
One thing they don't mention is their exceptional e-newsletter.
If you give a hoot about anything that happens in or around Marietta, sign up to have the latest goings-on sent to your e-mail.
You don't get spam or junk … just the good stuff … like this:
an online map of Marietta
news of a movie being filmed in town
who won the 13th annual Public Power Lineworkers Rodeo
how to snag a great seat at this week's Glover Park Concert
and details about Taste of Marietta on April 28th.
See what I mean?