Near Drowning on Lake Allatoona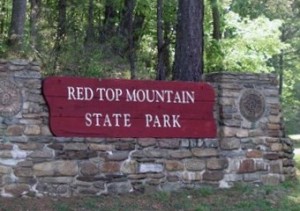 One family swimming on Saturday, June 22, 2013, at Red Top Mountain State Park had quite a scare.
According to Georgia Department of Natural Resources Law Enforcement (DNR) Sgt. Mike Barr, Bartow County EMS personal responded to a call around 1:20 PM about a three-year-old girl floating face-down in about six-feet of water.
The girl's mother was on the beach with a nine-month-old who was playing in the sand.  The father was in the water with three children in the deeper area of the roped off beach.
The mother looked back towards the water and could not see her three-year-old daughter who was swimming.
The mother then yelled to the father, who brought one of the younger children back to shore.
A nephew saw the three-year-old girl floating face down in approximately 6 feet of water.  She was not wearing a life jacket.
Another woman grabbed the girl and brought her to shore.  The girl was put on her side and started coughing up water.
Bartow County EMS arrived to assist and the girl was quickly transported to Kennestone Hospital in Marietta.  Due to her age, she was transported to Scottish Rite Hospital, where she is in stable condition.  She is expected to fully recover, but will be under close observation for the next 12 hours.
Life jackets are not required for swimming, but having one on is a good idea to prevent water tragedies regardless of the capabilities of the swimmer.  Swimming in pairs is also a good safety practice.
We are grateful to all those who helped save this child's life.