Great Reasons to Attend the 2019 Atlanta Boat Show
There are great reasons to attend the 2019 Atlanta Boat Show that runs from Thursday, January 10th through Sunday the 13th at the Georgia World Congress Center in Hall A.
The 2019 Atlanta Boat Show at the Georgia World Congress Center (GWCC) is a great reason to put on the spiffy walking shoes you got for Christmas and wander the 1.4 million square-foot behemoth.
Every brand.  Every supplier.  Every pretty girl and all the most handsome dudes will be there to grin at you until you spend your money on anything from a $2 fishing lure to a $3 gazillion houseboat with a matching helicopter.
Use words like "athwart" and "yaw" as you kick the tires on about 1.4 million watercraft of every imaginable or unimaginable form or size.
If you're wondering what y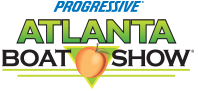 ou will ever do to spend your inheritance, lottery winnings, spare change or mortgage money, wonder no more!
Another reason?  The weather is going to be crummy.  That means it will be easier to park, the halls will be less crowded and the salespeople will be insanely desperate to sell you a boat.  If you've ever been in sales, you know that's true.
Fewer customers equals better deals.
Besides, who in their right mind wants to buy a boat to cruise Lake Allatoona when it's overflowing with water and every manner of junk that's waiting to maul your prop?  The buyers who know they can make the best purchases when demand is the lowest, that's who.  (Or, maybe whom.)
When & Where
January 10-13, 2019
Thursday:  11:00 AM – 9:00 PM
Friday:  11:00 AM – 9:00 PM
Saturday:  10:00 AM – 9:00 PM
Sunday:  10:00 AM – 6:00 PM
Georgia World Congress Center – Hall A
285 Andrew Young International Blvd NW
Atlanta, GA  30313