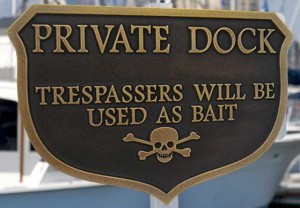 Ever heard that old saying, "Any port in a storm"?
Yeah.  Uhhh, I hate to break this to you … but that doesn't mean you can tie up on any dock you see when your boat goes all Titanic on you.
I have good news, matey!
Lake Allatoona has eight marinas to serve you … and your boat.  They are all ready, willing and able to make your time on the lake safe, fun and problem free.
Anybody who has ever seen a pirate movie knows how dangerous the high seas can be.  But the low seas at Lake Allatoona can kick up a pretty good storm too.
Before you launch your boat, be aware of the lake's safe harbors.  A few minutes of preparation might save a life or two.