Road Closure to Red Top State Park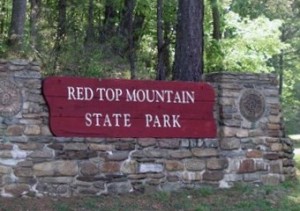 Red Top Mountain State Park is heavenly.
A zillion people a day zoom by on I-75, all freaked out that other cars are clogging their personal highway by only going 85 mph in a 70-mph zone.
They blow by the universe parallel to the freeway where relaxation and recreation reign.
Hop off the highway and give your life a break at Lake Allatoona.  If only for an hour or two.
But …
If you're headed to Red Top Mountain State Park between March 30-April 6, 2013, avoid Bethany Bridge.  Only because it will be closed.  Other than that, it's a very nice road.
Glade Road will be open and will happily give you access to the joy that is Lake Allatoona.